December 2013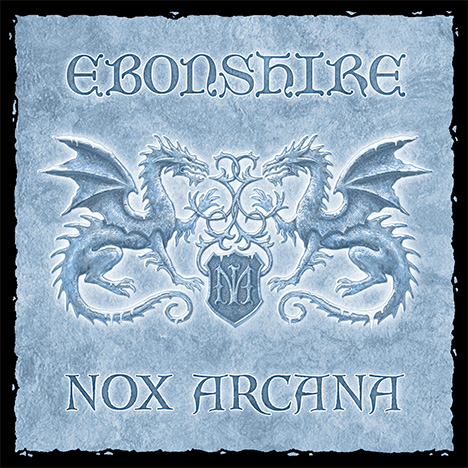 Return to Ebonshire
For those of you who love the Nox Arcana winter trilogy, we have some great news! Nox Arcana has released three new songs for the holiday season. The new tracks, "Shades of the Past", "Homeward Bound" and "Kindred Spirits" are available for free listening on Youtube and for sale as digital downloads from Amazon, Google & iTunes.
Joseph Vargo explains his concept, "To end our 10 year anniversary on a note of sincere gratitude, I wanted to thank our fans with a gift of new holiday music. There's something magical about the winter season and I was inspired by the Ebonshire muse once again to write several new pieces. The plan is to continue this concept each year and release a few new holiday tracks every December."
Express your style this holiday season with Gothic Holiday Cards by artist Joseph Vargo, and give the gift of music with Nox Arcana's Winter's Knight, Winter's Eve and Winter's Majesty CDs.
October 2013
A Double Dose of Darkness for Halloween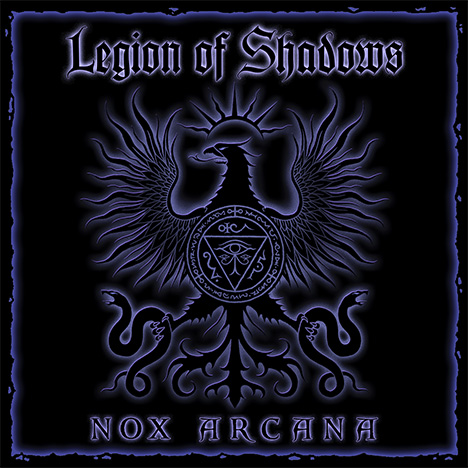 Legion of Shadows
Celebrate a decade of darkness with Nox Arcana's 18th album Legion of Shadows. Fans can also look forward to an extra treat this Halloween with the release of William Piotrowski's Crimson Winter soundtrack. News CDs are shipping now. Downloads also available at Amazon & iTunes.
Beyond the world of light, there exists a hidden realm where creatures of the night revel in the beauty of darkness. Nox Arcana invites you to enter the esoteric order of the Legion of Shadows to explore the mysteries of the night as you immerse yourself in a gothic soundscape of haunting melodies, eerie sound effects and pulse-pounding, symphonic orchestrations.
Nox Arcana founder Joseph Vargo, who has been producing dark, haunting works with various bands and musical projects for over two decades, dedicates Legion of Shadows to his loyal listening audience.
"To celebrate the band's 10 year anniversary, I wanted to create an album that was entirely dedicated to Nox Arcana's fans, our very own Legion of Shadows. Our fans are the best. They are a very creative group of artistic-minded people who find beauty in darkness. I get countless letters from fans relaying their own stories of how the music of Nox Arcana has inspired their own artistic spirits. Many of them have definite ideas and suggestions for concepts and musical themes. I took all of this to heart, and used their input as the basis for the tracks on the new album.
"My goal with Nox Arcana has always been to create music from the shadows for creatures of the night, and I wanted this album to really reflect all aspects of this mindset. There will be a variety of dark anthems with a theme that centers around the mysteries of the night and it's various haunted denizens, with an underlying story about lost love, melancholy memories of ghosts from the past, and forlorn souls who are empowered by embracing the darkness within."
In addition to Nox Arcana's darkly romantic and haunting original pieces, the album also features Vargo's gothic version of Bach's classic "Toccata and Fugue".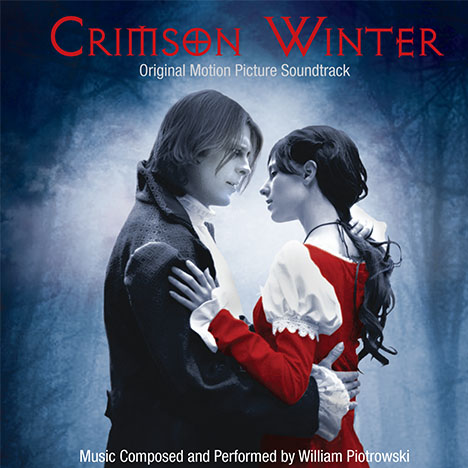 Crimson Winter
The profound musical influence of Nox Arcana upon writer/director Bryan Ferriter led to his decision to commission William Piotrowski to compose a dark, atmospheric soundtrack for his vampire film, Crimson Winter. Drawing inspiration from the great European composer Wojciech Kilar (Bram Stoker's Dracula, The Ninth Gate), Piotrowski worked closely with Ferriter to create the perfect musical accompaniment to the film. The Crimson Winter soundtrack contains pieces in the familiar style of Nox Arcana, with the addition of a few new innovations inspired by classical composer and sound artist Gyorgi Ligeti, as well as additional bonus material.
The story: In the frozen heart of winter, a group of researchers sets out to investigate a mysterious decline in the local wildlife population. Their journey takes them deep into the isolated mountain wilderness where they soon discover a terrifying truth and find themselves caught between two deadly foes in a centuries-old battle between vampires and hunters. As they struggle to survive, they come face to face with the vampire prince, Elric, who is haunted by his own dark past. An ancient prophecy and his own anguished heart weigh heavily upon him as the vampire lord decides the fate of those who have discovered his hidden sanctum.
Crimson Winter is now available for download at iTunes. CDs are available from Nox Arcana
Here's a first look at the upcoming vampire film CRIMSON WINTER featuring an original score composed and performed by William Piotrowski of Nox Arcana. Written and directed by Bryan Ferriter, Crimson Winter tells the tale of an exiled Vampire prince who fights to avenge his lost love.
June 2012
Congratulations to our friend Stefan Balog whose artwork was featured at an exhibit in the heart of Transylvania to showcase his dark creations. Stefan used the Nox Arcana album "Transylvania" as the soundtrack to his show. Walk with him through the catacombs in this video.
December 2012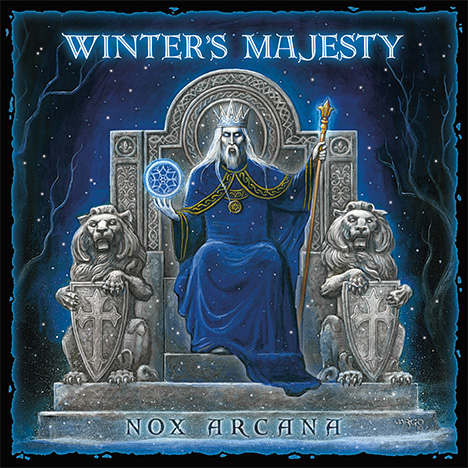 Winter's Majesty
CDs are in stock and shipping now! Also available for Download from Amazon and iTunes.
November 2012
A new video has been released on YouTube for Nox Arcana's haunting rendition of the classic medieval ballad "Scarborough Fair" from Winter's Majesty. Jeff Endemann returns once again to lend his golden voice to the song, performing original lyrics by Joseph Vargo.
Watch YouTube videos: "Snow In The Shire", "Winter Haven", and "Solstice Spirits" featuring songs from the upcoming album Winter's Majesty by Nox Arcana.
October 2012
Happy Halloween!
Just to get you in the mood for Halloween, check out this awesome video created by Omar Tamez for a haunted house in Mexico based on the Blackthorn Asylum album.
Nox Arcana collaborates with artist David Reuss, providing the atmospheric soundtrack for The Maladetto Papers, an illustrated supernatural romance set in 19th century Europe, centering around werewolves, witchcraft, and wine.
September 2012
10% off Nox Arcana CD Collection - Starting today and throughout the month of October, we are offering a special 10% off combo deal on the entire collection of 16 Nox Arcana CDs.
So You Think You Can Dance, Wed Sept 5th, 8pm on FOX. Cole Horibe performs his solo routine to the song "Night of The Wolf" by Nox Arcana. Cole's dark, captivating style is a mixture of martial arts and dance, and he is one of the most popular contestants in the show's history. Here's a look at Cole's earlier performances. You can find Cole on Facebook and Twitter. Congratulations, Cole, on a commanding performance.
June 2012
Joseph Vargo is in the midst of working on his third winter holiday album for Nox Arcana. The upcoming CD entitled Winter's Majesty is to be the final installment of the band's gothic winter-themed trilogy, and will be available later this Fall.